Chairman's blog...
Last month, members of the NCad met in Leiden, where we were welcomed by Jan-Bas Prins, Director of the Central Animal Facility at Leiden University Medical Center. This month, we were the guests of the Royal Netherlands Academy of Sciences' Dutch Institute for Brain Research, whose Director is Pieter Roelfsema. The last meeting focused primarily on five formal requests for advice from the State Secretary, set out in the letter she sent to our Committee on 31 March.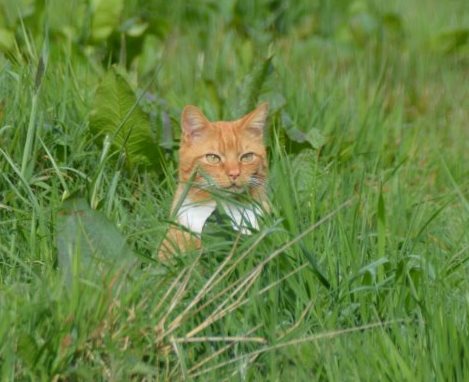 You could say that every member of the NCad has really had to roll their sleeves up, because these questions need very careful consideration indeed! Take, for instance, the question about how levels of distress/discomfort and the number of cats and dogs used as laboratory animals can be minimized. That is no easy task. Surely no-one could be in favour of using these animals (or pets) if there is an alternative? Or could they? We expect to present an action plan by the end of this year, once we have completed a thorough analysis of the situation. Our focus here will be optimum mutual cooperation by all relevant parties, and clear communication that is comprehensible to all concerned. A real challenge!
On 17 April, the Biotechnical Association celebrated its 50th anniversary, at Amsterdam's NEMO museum. An event that was all the more memorable because this association has known difficult times in the past. The members are mainly animal care staff and biotechnicians who work with laboratory animals, i.e. primary animal healthcare staff. This group is often misunderstood, as it is assumed that animal care staff are the ones responsible for animal suffering. Few people are aware, however, that most of the initiatives relating to the 3Rs (Replacement, Reduction and Refinement) were first conceived by this group of animal care staff and biotechnicians. In his speech during the festivities, Flip Klatter, the Chairman of the Biotechnical Association, stated that the Association will cease to exist within the next fifty years, as all animal procedures will – by then – be a thing of the past. Now that's someone with a positive outlook! The diligent work of seeking alternatives to animal procedures must, indeed, continue to come from those working in the field, not from administrators looking on from the shoreline.
Finally a gratifying note for laboratory animals. A week or two ago, I read that the ASN Bank has decided to follow the example set by the Triodos Bank. This means that, from now on, its conditions for funding will include criteria aimed at reducing animal procedures. They have set a fine example which, I trust, others will follow!
Photo: Paul Reus
More blog posts
Leave a comment
Inappropriate comments will be removed. Comments are limited to 2000 characters.
Comments
No comments have been published yet.